An Audio Version of The Christmas Story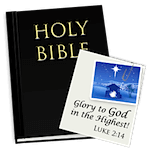 Here's an audio version of The Christmas Story made especially for this site
and The Lifespring! Why Christmas Show!
Thank you to everyone who took part in the recording.
The Cast
You can download the audio version of the Christmas Story for free! (MP3 12.5mb).
You can watch a fun animation of The Christmas Story! (opens full window/tab)