Table Talk for Christmas App/Game
Our friends over at Table Talk have a great App/Game that we're sure you'll enjoy over Christmas!
Life is full of questions. Some are superficial and easy to answer, and others require our time and attention.
In playing Table Talk, players are given an opportunity to explore some of life's big and not-so-big questions, articulate their views, and to engage with the opinions of others.
Over six sessions Table Talk for Christmas encourages players to mull over the themes and spirit of Christmas.
The FREE game/app is available on the Table Talk for Christmas Website and on the iTunes App Store!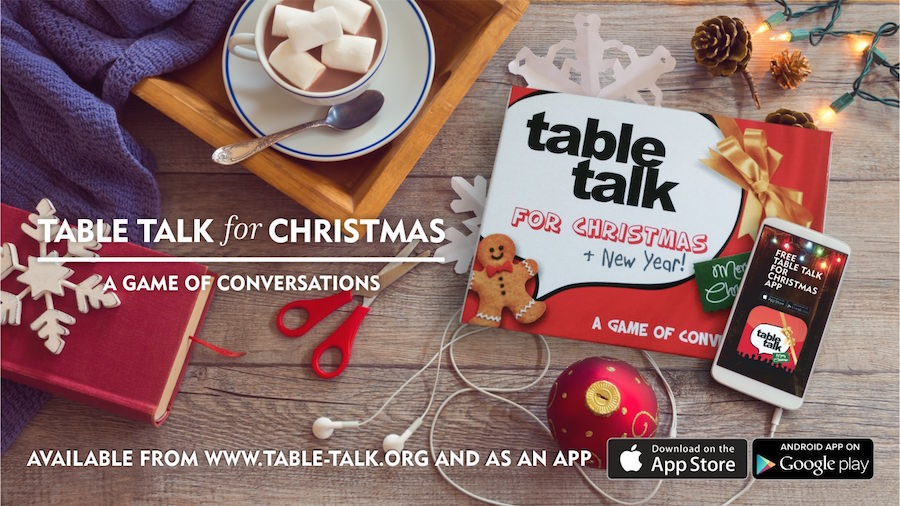 There are also different versions of Table Talk games and questions for different ages and occasions!